---

REMINDER: MASKS ARE REQUIRED

INSIDE THE BUILDING.  THIS INCLUDES WHILE

PLAYERS ARE GETTING SKATES ON.

THIS IS APPLICABLE TO ALL CAMPS

AND GROUPS.

 
---


A Message from Our General Manager

and Board of Directors:


UPDATED 9/19/20
The Ice Pond at Waunakee is excited to be open.

We all need to do our part to get through the Covid-19 Pandemic

Please read our

Guidelines to Reopening

for instruction on how we are currently operating.



If you have questions or concerns, please contact the rink

at (608) 850-2828 or send our General Manager

an email at don@theicepond.com
 
---

The Ice Pond Hockey Academy looks forward

to bringing you more camps and clinics.

Watch for updates.
---
Ice Pond Account Cards Available
Pick up an Ice Pond Account card for your family today. 


These cards are great as you can add funds to them and use them at your convenience.
They also make a great gift. 
---


WE HAVE NO OPEN SESSIONS

SCHEDULED AT THIS TIME
 
---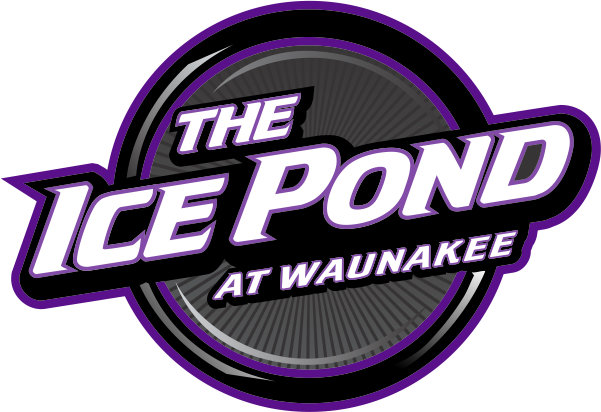 Admission Rates:
 
Open Hockey - $5.00 Must be paid before going on the ice - NO EXCEPTIONS
Session designated for hockey players to work on skills, have fun, and scrimmage. Full equipment is required to play, including an approved helmet. All players under the age of 18 are required to wear approved full facial protection. (Limit to the first 25 paid skaters)
Open Skating
Adult/Students $5.00, Children under 10 $3.00
Public skating session that is open to all ages.
Everyone on the ice must be a paid customer.
Open Freestyle
1hr $11.00, 1.25 hr $13.00, 1.5 hr $15.00, 2hr $19.00
Ice time designed for figure skaters to practice their skills.
Teen Skate- $5.00
*Admission required for building entry
Skating session designed for students to have fun with friends at the rink. Hang out and ice skate
Skate Rental Available - $2.00
Hockey Skates size 8J - Adult 13
Figure Skates size 9J - Adult 12
**Available while supplies last**
---
---
Location & Directions:
The Ice Pond at Waunakee is located at 1110 Prairie View Drive, Waunakee, WI.
One easy way to find us is that we are right down Hogan Road from Carl F. Statz & Sons. Their address is 6101 Hogan Rd, Waunakee, WI.
Call (608) 850-2828 for more information.